India and Pakistan cricket teams are set to face each other on the field two times in span of three weeks time period. First they will meet in Asia Cup T20 and then after in ICC World Twenty20 2016 in India. As per the announced schedule for both tournaments, India vs Pakistan rivalry will happen on cricket field on 27 February in Asia Cup whereas on 19 March 2016 teams will play in group match of T20 world cup.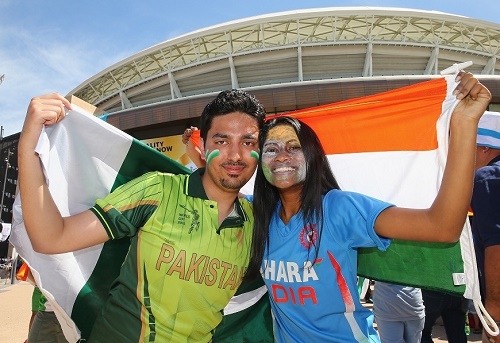 This will be first occasion when Asia Cup competition will be played in Twenty20 format. This because ICC World twenty20 championship is near and for keeping that in mind tournament will be played in T20 format. In April 2015 ICC and ACC announced jointly that Asia Cup format will be decided on the basis of upcoming major ICC events like world cup or t20.
2018 Asia Cup will be played as per One-Day international format as we have 2019 ICC Cricket World Cup in England. On the other hand 2020 Asia cup will be on T20 basis as in 2020 we have got t20 world cup in Australia.
Apart from India and Pakistan, 2014 Asia Cup winners Sri Lanka will be participating in the competition which will be hosted by Bangladesh from 24 February to 6 March 2016. One associate team from qualifying round will also compete in the competition. United Arab Emirates, Oman, Hong Kong and Afghanistan cricket teams will play in Asia Cup 2016 qualifier.
In the opening match of 2016 Asia Cup hosts Bangladesh will be playing India on 24 February.