Indian Cricket team can get the top position in ICC T20 rankings if they clean sweeps Australia in the upcoming series. Yes, it's true. Men in blue can jump to first place in twenty20 rankings from 8th position if they gets succeed to beat Australia by 3-0 in the T20I series beginning from 26 January.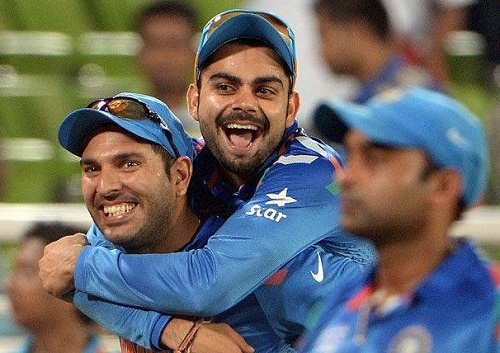 Team India is at 8th place in the ranking currently with 110 points and if India wins all three games, they get 10 points and make their count by 120 which is 2 points more than West Indies who are currently at the top with 118 points.
If Australia losses by this margin they'll fall to eighth position from current 2nd place. Australian team is having 118 points before the start of series and if India beat them by 3-0, they will drop to 110 points.
The another scenario of India-Australia T20 series is if India beat Australia by 2-1 in the series, Men in blue will move to seventh position whereas Australia will drop to sixth place.
On the other hand Australian team just needs a series win to get on the top of ICC T20 rankings table. If they win by 2-1, Australia will get 120 points and gets the top position. And if Australia get succeeds to win series by 3-0, they will earn 124 points to topped the ranking table.
So it will be an interesting 20-20 series coming up between India and Australia. Though Indian team lost ODI series by 4-1 but they can really surprise Men in yellow with their performance. India defeated Australia in the last One-Day international and can win the twenty20 series as some top cricketers like Yuvraj Singh, Suresh Raina and Harbhajan Singh will be joining the camp.