India's limited over captain MS Dhoni will remain be "Super" in the Indian Premier League after "Chennai Super Kings" suspension as he is appointed the captain of new IPL franchise team Pune. The name of Pune team is "Rising Pune Supergiants". So Dhoni will be Super as always in IPL.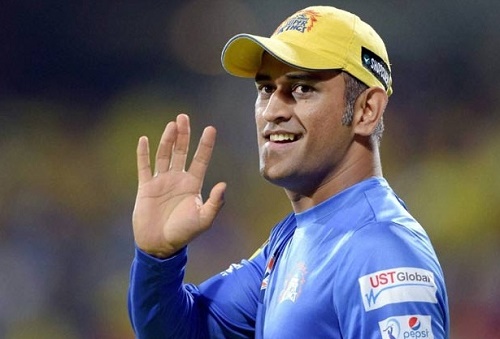 Mr. Sanjiv Goenka is the owner of team and he is happy to announce Mahendra Singh Dhoni as the captain of side. He said, "I welcome Dhoni as the captain of Rising Pune Supergiants for the 2016 season. He has always been a phenomenal leader for teams that he has represented including the Indian side. His track record in both domestic and International arenas have been remarkable. I firmly believe he will lead our team extremely well on and off the field."
MS Dhoni will be leading the side having some top cricketers like Steve Smith, Ajinkya Rahane, Ravichandran Ashwin and Faf Du Plessis. Before few days back Pune team appointed Stephen Fleming as the coach for 2016 Indian Premier League. So once again MS Dhoni and Stephen Fleming pair will be seen in the biggest domestic twenty20 cricket league.
One of the questions asked to Mr. Goenka in the press conference why Dhoni was named only for 2016 IPL edition? To this he mentioned that they are currently focusing only on first season of the team. He said, "Right now the focus is only on 2016 and the team building. That's why we named Dhoni as the captain."
"Practically we hope there will be complete harmony in the team. The likes of MS, Steve Smith and Faf du Plessis are seasoned leaders. I don't think there will be any chance of a friction in the team," he added.
There were rumors that India's former captain Sourav Ganguly got an hand in the IPL team. Hence reporters asked this to Mr. Sanjiv and he completely denied the fact by saying, "Sourav has no involvement in the team. It's for the Ombdusman to decide, why asking me," he said on the reported Conflict of interest scanner on Ganguly."
Mr. Raghu Iyer was appointed as the CEO of team Rising Pune Supergiants.