List of players Sagittarius Strikers bought in MCL Auction
The CEO and Founder of Orange Limited Mr. Ashfaq Sheikh is the owner of Sagittarius Strikers franchise in Masters Champions League. Sri Lanka's T20 world cup winning member Mahela Jayawardene and New Zealand's top spinner Daniel Vettori are the legend cricketers in Sagittarius Strikers squad.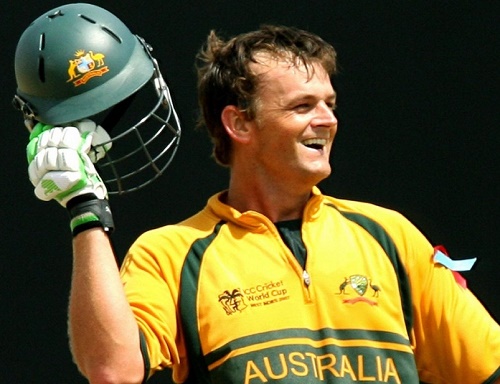 Australia's former wicket-keeper batsman Adam Gilchrist earned the second highest bid in MCL2020 auction as Sagittarius purchased him for 170,000$. The most expensive player of bid was Libra Legends' Jacques Kallis who sold for 175,000$. Let's have a look at the soldiers which Sagittarius selected in the auction.
Sagittarius Strikers players with price
| | |
| --- | --- |
| Player | Price |
| Adam Gilchrist | 170,000$ |
| Mahela Jayawardene | 50,000$ |
| Daniel Vettori | 50,000$ |
| Michael Carberry | 42,000$ |
| Tino Best | 42,000$ |
| Krishmar Santokie | 35,000$ |
| Jonathan Trott | 30,000$ |
| Yasir Hameed | 30,000$ |
| Mushtaq Ahmed | 30,000$ |
| Shane Bond | 30,000$ |
| Alviro Petersen | 28,000$ |
| Phil Mustard | 26,000$ |
| Khurram Khan | 22,000$ |
| Gavin Hamilton | 20,000$ |
| Nathan Hauritz | 20,000$ |