Guyana Amazon Warriors have appointed destructive opening batsman Martin Guptill as the captain for fourth edition of Caribbean Premier League. The New Zealand star player will be competing in CPLT20 for consecutive 4th time and it will be his third season with Guyana Amazon Warriors. Guptill is also the marquee player for GAW in this season.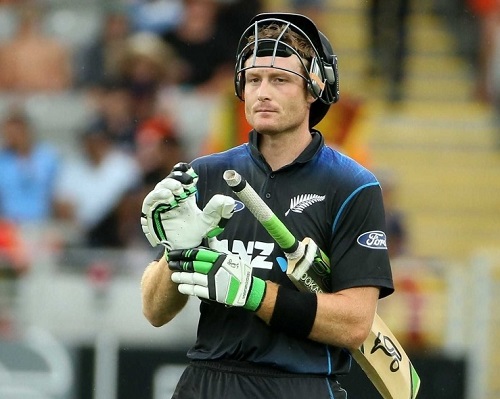 After getting appointed skipper, Martin Guptill showed his excitement towards the captaincy and he is excited to lead Guyana Amazon Warriors this season.
Guptill said, "It is a huge thrill and a great honour for me to be selected as Guyana Amazon Warriors captain for the forthcoming CPL season. Guyana is a cricket-rich nation and has produced many outstanding West Indies cricketers, not least Shivnarine Chanderpaul, Colin Croft, Lance Gibbs, Carl Hooper and the great Sir Clive Lloyd, amongst many others. I am conscious of Guyana's heritage and standing in the Caribbean, and proud to lead the team into battle this year."
"I am really excited about working with a talented crop of emerging local and international talent and we will be working hard to try and be consistent and go one step further and clinch the title which has eluded the Warriors on two occasions. Of course this summer we will also be travelling to Central Broward Stadium in Florida which is a really positive development for CPL as we move into mainland USA. Speaking to some of the players already, there's already a lot of excitement about this step," he added.
The destructive batsman has thanked GAW team owners and coach Roger Harper to show faith in him and announced him as the captain. He also believes that this edition of CPLT20 will be more better than previous seasons as West Indies cricket has been performing well in the international era. They won U19 world cup, women's and men's teams won T20 world cup. So it will be a great tournament.
He said, "I would like to thank the owners and coach Roger Harper for inviting me back and we are all focused on giving our wonderful supporters many happy memories later this summer. Providence Stadium is a ground that I have fond memories of playing in and I know that we can count on some big numbers for our games there again this summer. West Indies cricket is on a real high. And with the women's and Under-19 teams also enjoying international success, I have no doubt that the feel-good factor will continue into the best ever CPL this summer and beyond."
Guyana Amazon Warriors coach Roger Harper said, "I would like to offer my congratulations to Martin on being named captain of the Guyana Amazon Warriors for CPL 2016.  I have no doubt that Martin will lead from the front and his professionalism and passion for the game will spread throughout the team and drive us to success.  I am excited about working with him as Captain."