21-year old English cricketer Reece Topley has said that he is focusing to make an impact in upcoming Pakistan-England T20 series to seal his berth for 2016 Twenty20 World Cup. He also mentioned that he never thought of playing the series against Pakistan. He didn't think that he would be saying that he might represent England in world t20 next year in India.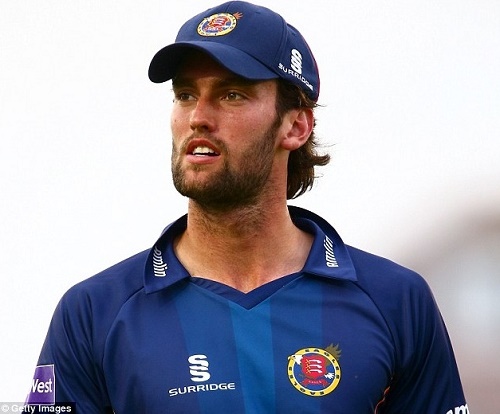 Topley said, "A year ago I wouldn't have said that was a possibility."
Essex player mentions that there is healthy competition in the national team and it will be great for England.
"We're all fighting for places and it's a healthy competition to have, you need that rather than having a given side. You want people fighting for their place and earning the right to be on that flight."
Reece Topley played just one T20 international game for England which came against Australia this year in August. He took 16 wickets in the recently concluded Natwest T20 Blast matches. This is one of the biggest factors that enforced ECB selectors to pick him for the Pakistan series in United Arab Emirates.
"We don't have too many T20s in international cricket throughout the year but three in a row will be a good chance to measure where we are and work on our T20 game," he said.
England to play three 20-20 matches in Pakistan series beginning from 26 November 2015.