Australia skipper Steve Smith is determined to secure the one major international cricket trophy his country has never won but thinks India are going to be tough to beat when they host the World Twenty20 next month.
The Australia squad, world champions in 50-overs cricket and number one in the test world rankings, flew to South Africa on Sunday morning to prepare for the March 8-April 3 tournament.
Their best result in the five previous versions came when they reached the 2010 final, however, a 3-0 drubbing by India in a recent Twenty20 series has given them plenty of food for thought.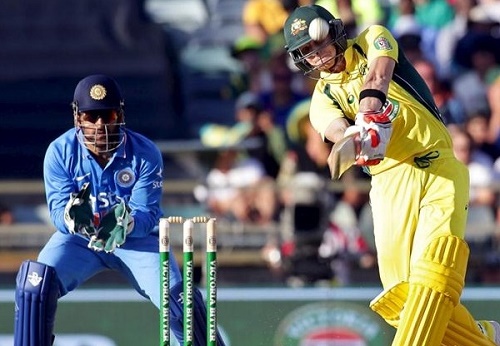 "On any given day in T20 cricket any side can be dangerous, an individual can take a game away from you," Smith told reporters at Sydney airport.
"(But) I think India in Indian conditions are going to be very tough to beat. They're a very good side as we saw out here in the three Twenty20s we played in Australia so I think they're going to be right up there."
No Australian cricket captain goes into a tournament or series believing victory is impossible, though, and Smith is no exception.
"It's one that's alluded us, the T20 World Cup, and it would be great to win that trophy, that's our goal," Smith added.
"It's going to be a tough tour in India, in conditions that are foreign to us. But it's really exciting and I think we've got the squad to give that tournament a real shake."
Deprived of the advantage that their pace bowling brings them on home soil, Australia will look more to the batting line-up to make the difference in India – even if Smith is not yet sure how it will look.
"I'm not really sure of the make up of our top three or four yet, obviously, there's a lot guys who that fill those position," Smith said.
"We've got three games to have a look at that before the World Cup. We've got some very destructive and talented batters up the top of the order that we can choose from."
Smith said all four injury concerns – Aaron Finch, Shane Watson, James Faulkner and Nathan Coulter-Nile – were "tracking well" and should be in contention to feature in the three matches in South Africa.
Australia get their World T20 campaign underway against New Zealand in Dharamsala on March 18.
(Reporting by Nick Mulvenney, editing by Peter Rutherford)