India's former captain Sunil Gavaskar has picked Pakistan as favorites against under pressure Indian cricket team for ICC World Twenty20 2016 Indo-Pak clash on 19 March. Gavaskar has said that after the shocking loss against New Zealand in the first game, has really made Dhoni & co. under pressure in the blockbuster match against Pakistan at Eden Gardens.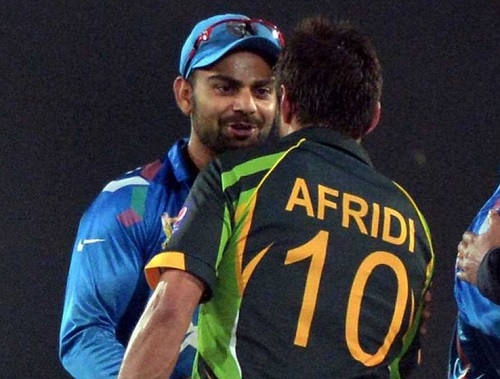 Gavaskar said, "After the loss to New Zealand, India will be under far more pressure against Pakistan. I feel Pakistan start as favourites for the game on Saturday."
See more: Sehwag to get honored during India-Pak match
Pakistan won their first match of tournament against Bangladesh quite comfortably and their batsmen posted 200+ runs in that game. On the other hand, inform Indian batsmen struggled a lot against Kiwis and failed to chase 127 runs in Nagpur. Mr. Gavaskar is still believes that 19th March's game will be again between India's batting and Pakistan's bowling just like over the years.
Sunil Gavaskar also believes that Indian bowlers are in good form too. He thinks it won't be easy for Pakistani batsmen to score runs against Nehra, Bumrah and Ashwin.
Related: Imran Khan, Wasim Akram in Indo-pak game
"It is still pretty much Indian batting versus Pakistan bowling. However, with the way Indian bowlers have performed recently, they also won't be easy to tackle either. Ashwin (Ravichandran) is bowling well and so is Nehra (Ashish), ever since he has made a comeback. Then you have Jasprit Bumrah. So it will be a test for Pakistani batsman. Having said that, it only takes an over and half to turn the game around in T20," he added.
He also faiths on Indian opening batsman Rohit Sharma to bat well.
Gavaskar hopeful from batting line up and he said, "Hopefully Rohit (Sharma) and others know that unlike many other left arm pacers, Amir has the ability to swing the ball back. Rohit and Rahane were found wanting against him in Asia Cup. So they have to careful for the first couple of overs and once you are set, there is always an opportunity to score."
See more: Pakistan vs India wt20 rivalry
Pakistan have never beaten India in any ICC WT20 game and these words from Sunil Gavaskar are really inspiring for Men in Green.