ICC World Twenty20 2016 hosts and 2007 wt20 winner Indian team and 2015 cricket world cup champion Australia are placed in the same group of next year's T20 championship. As per sources the Mumbai Cricket Association (MCA) is trying to convince BCCI to allot India vs Australia 2016 world t20 group match to Wankhede Stadium.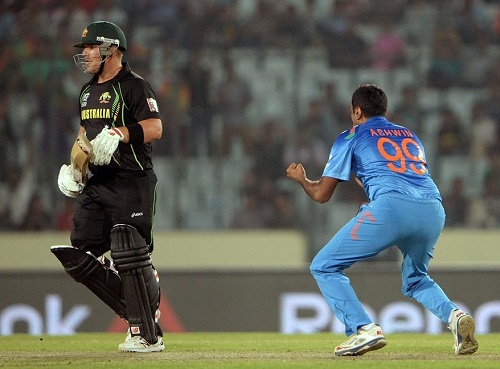 MCA wants to host India's league match against Australia as venue has already lost the hosting rights of semi-final of t20 world cup 2016 as it is possibility that Pakistan may enter in the semi-finals and Maharashtra won't be a safe venue for Pakistan team. A top Board of Cricket Control in India (BCCI) official told that if BCCI gets MCA request for India-Australia group match we will look into it.
The BCCI official said, "If the MCA requests us then we have no problem in alloting them the India vs Australia game. It will be the best scenario for all of us, including the MCA."
Before few weeks back Shiv Sena attacked BCCI office to show the protest against the meeting which was scheduled to take place between BCCI and PCB officials. Both boards presidents were about to meet to discuss the bilateral Indo-Pak series but meeting was cancelled.
This incident forced BCCI to remove Mumbai as venue for semi-finals. The fact is if Pakistan qualifies for semi-final it can create law and order issue in the city.
MCA official said, "Having knockouts here could lead to a law and order issue if Pakistan manages to reach the semis. Pawar has said that he will be speaking with BCCI president Shashank Manohar on this matter and instead of hosting knockouts, the MCA will express their desire to host the league encounter against Australia."
Last time India and Australia met in 2014 ICC World T20 match in which Men in Blue beat Aussies by 73 runs. 2016 event will be played between 11 March and 3 April. Earlier it is also reported that Pakistan is also in the same group as India is in.