Sunday is set to witness an epic clash in 2016 twenty20 cricket world cup as India and Australia will face-off each other in a virtual quarter-final to confirm semi-final berth. Both Australia and India have got 2-2 wins in the group-2 so far and earned 4-4 points each. This is the last group game and winner of this Mohali's match will through to semi-final with New Zealand who have already entered in the knockouts by winning all 4 matches in the group.

Read more: Australia vs India predictions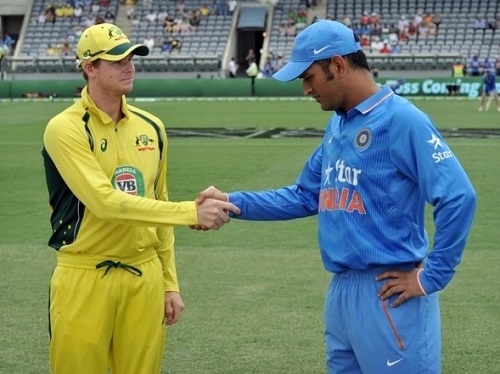 Let's find out some strengths and weakness of both side and try to see how can be a better opposition to reach to the semi-finals.
India's strengths
If you really find Indian cricket team's strength in this competition till now, you will say dedication and self motivation are the backbones for Men in Blue in wt20 so far. The previous game that India won, they just took that victory from Bangladesh's jaw. The fighting spirit has really worked for Dhoni & Company and team will definitely be looking to win.
Bowling has been doing quite good for Men in Blue and once again spinners will be key factor for hosts in the match. Ravichandran Ashwin and Ravindra Jadeja will definitely create problems for Aussies who are not known to play well against spinners. Hence India has got advantage there. Virat Kohli is in tremendous form and he has been strength for the side over the years. In pre-match press conference, Virat Kohli mentioned that team looking to focus on the game and would give best against Aussies.
Virat Kohli said, "This format requires you to be at the top of your focus and concentration for 120 balls with the bat and on the field as well. That's the only thing we can look to do."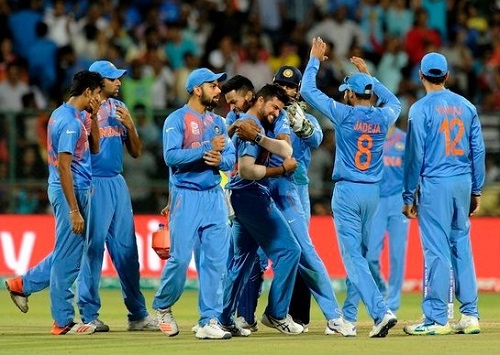 India's Weakness
The actual weakness of Indian side is their batting. Yes batting and it's bitter truth. Except Virat, no other batsman has shown character to spend time on the wicket and score runs big to lead the side. Batting has been strength for Men in Blue always whenever team gets on to the field but in this competition, batsmen are the major concern for Indian team.
Somewhere in the bowling part too, India lacks a bit.
Australia's Strengths
Australia is playing just like Indian team in the 2016 world cup as Aussies are also struggling with their bowling and batting. eventually they got succeed in the previous match and registered 21 runs comfortable win against Pakistan but still they are not looking like typical Australian team.
If you look at Australia's squad, you would probably say that they have got some serious destructive players in the side who can turn around the game alone. Batting order is just too destructive and the way Khawaja has been playing the tournament, he'll be again key for Aussies in crucial match against India. Steve Smith and Shane Watson also played wonderful innings in last game.
Shane Watson is getting retired from international cricket after this wt20 and if Aussies loss against hosts India, it will be Watson's last game. Hence he said, "I suppose that's what I've learnt over my whole career – it is a very important game but really you've just got to put it in the context that it's just another game."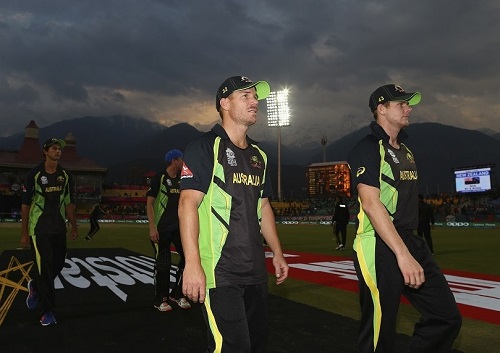 Australia's weakness
There are two major weak points in Australian team. First is they are not getting the settled playing XI line-up in the event so far. Although they tried best to let David Warner came to bat at 3 in the previous match but still there are some concern. It's a big challenge for Aussies to play with proper line-up.
Bowling has been not so good but the way Zampa has bowled on these spin friendly conditions, is a good morale booster for the side. Australia's bowling is a concern area for them.
Watch more: India vs Australia Live Streaming
What do you think, who will win Mohali's crunch game and qualify for semis. India or Australia?