Australian all-rounder Mitchell Marsh has decided that he'll continue playing for Perth Scorchers in the seventh edition of KFC Big Bash League. Currently Mitch is recovering from shoulder injury but he is desperate to make come back on the ground and will look forward to play for Perth in BBL-07.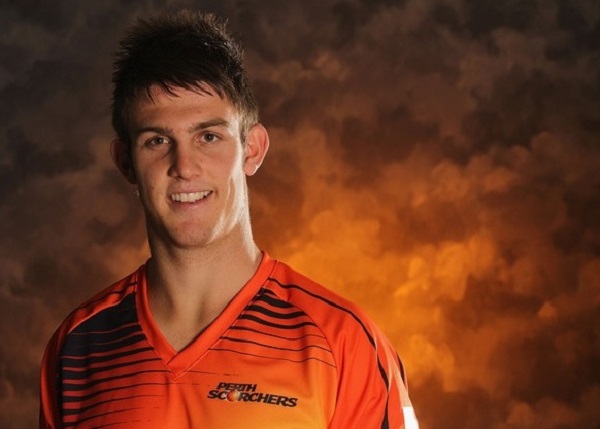 "I literally cannot wait for Big Bash to start. My body and shoulder feel really good, I've been taking it slowly but ticking all the right boxes so it'll be good to get back out there," Marsh told to perthscorchers.com.au recently.
Mitchel Marsh played six BBLT20 editions for Scorchers and he is excited to perform for the orange team to win more trophies. He said, "The BBL has grown into an amazing tournament. Playing with the Scorchers for the last six years, we've had some awesome success and we're hoping we can maintain that winning culture this summer, too."
Perth Scorchers won 4th and 6th editions of Big Bash and will be title defenders in this year's big bash league 2017-18.
"We've got a great squad and great comraderie. I think our bowling attack over the past couple of years has been phenomenal. We've been able to defend totals even when we didn't seem to have enough runs on the board. Over the next couple of years it's going to be really important that we keep that group together," Marsh told to The Unplayable Podcast.
The 7th edition of KFC Big Bash is kicking off from 19th December meanwhile Scorchers to play their first game against Sydney Sixers on 23rd Dec.