Sydney Thunder have signed up new player ahead of 2015-16 Big Bash League tournament. They have strengthen their bowling line up by bringing Clint McKay in the squad. Clint McKay was used to play for Melbourne Stars in previous four editions of BBL but in the upcoming season he'll be playing for Thunder.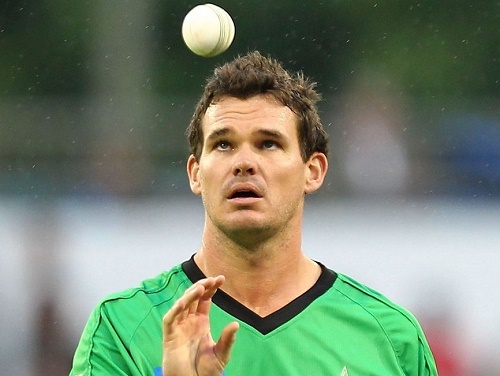 The former Australia cricketer played 6 international twenty20s for nation in which he took 4 wickets. McKay also represented Australia in 59 ODIs in which he took 97 wickets. After signing with Thunder, McKay said that it would be a great opportunity for him to work with former team mates like Shane Watson and Michael Hussey.
Clint McKay said, "I'm very excited, I can't wait to join the likes of Shane Watson and Michael Hussey. I played with them in International cricket and it's great to be back playing with them again."
Sydney Thunder have already got some of the best bowlers including Shane Watson, Jacques Kallis, Gurinder Sandhu, Pat Cummins and more. With the addition of McKay will surely help Thunders in the competition as they never won BBL championship.
See more: Big Bash League Winners
Before getting into signing with Thunder, McKay talked with McDonald and Blizzard about the club's progress and how he would be benefited in terms of cricketing career to get associated with Thunder.
"I've spoken to guys like Andrew McDonald and Aiden Blizzard about the set up at Sydney Thunder and how the club is definitely going places. It's something I want to be a part of, and something I want to achieve in my cricket career before it's all over. There's some great people involved in this organization and it is something I want to help to improve further," he added.