Sony Pictures Networks India (SPN) has acquired the official broadcasting rights of Masters Champions League Twenty20 championship. The network will telecast live MCL cricket matches in Indian sub-continent that includes India, Sri Lanka, Afghanistan, Bhutan, Nepal and Maldives. Viewers can tune Sony Six to catch the live action of all 18 matches in Masters Champions league first edition beginning from 28 January, 2016.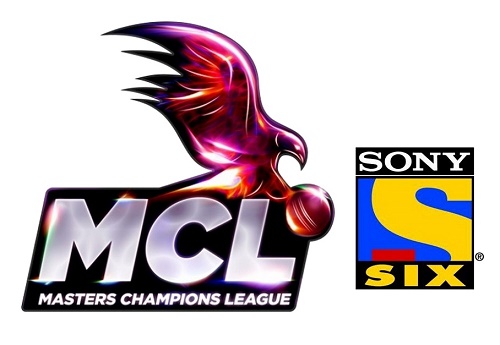 Masters Champions League Chief executive director Mr. Sam Khan told on tournament's official website that they were happy to announced Sony Six as the broadcasting partner in India for league's first edition. He mentioned that Sony SIX has got great reputation as the sports broadcaster. His comments reflects the fact that Sony SIX broadcast some of the top sporting events like Indian Premier League, Australian Open, BBVA La Liga, NBA, Wrestling and more stuff.
He said, "We are delighted that we are partnering with Sony SIX. They have an outstanding reputation as a sports broadcaster and have played an integral role in promoting and growing the game. We are very confident that they will do all that is necessary to do the same for the MCL."
Sony Six Business Head Mr. Prasana Krishnan was also pleased to grab the opportunity to televised Xtraordiniary cricketers league. Some of the great Indian legends like Sourav Ganguly, Virender Sehwag and Murali Kartik will be seen playing in the first Masters Champions League season.
Prasana said, "Most fans have grown up watching these International & Indian legends play and the tournament gives them an opportunity to connect with them again. Viewers of Sony SIX can look forward to some great cricketing action and we are excited to partner with the Masters Champions League as a result."
The inaugural season of MCL is scheduled to take place between 28 January and 13 February in two venues of United Arab Emirates i.e. Dubai International Stadium and Sharjah Cricket Stadium. In the opening match of competition, two Indian Cricket legends Virender Sehwag and Sourav Ganguly will be up against each other as their teams Gemini Arabians and Libra Legends are set to play in the MCL opening game.
Tickets have already on the sale and you can purchase tickets via ticketmaster.ae. To know more about tickets purchase, you can go here.