The 2018 Indian Premier League season will be the 11th edition of championship which will begin in the first week of April. Eight t20 teams will be competing to become IPL champion. Chennai Super Kings and Rajasthan Royals will make comeback in IPL 2018 to replace Gujarat Lions and Rising Pune Supergiant.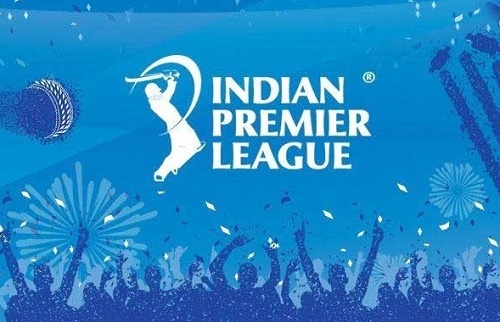 Venues
No info about venues for Indian Premier League 2018 till date.
Teams
Chennai Super Kings and Rajasthan Royals are set to make appearance in the Indian Premier League once again as both teams were suspended in 2015 for two seasons over fixing charges. Hence two new teams Rising Pune Supergiants and Gujarat Lions were formed to play in 2016 and 2017 IPLT20 editions. Since 2008, eight teams compete in the competition so as in 2018 too.
So we can expect that Pune and Gujarat Lions will be a part of another BCCI league. As per officials, two franchises Gujarat Lions and Rising Pune Supergiants will not be a part of Indian Premier League 2018 season as CSK and RR to join rest six original clubs.
Let's have a look at the projected list of teams which will be a part of IPL-11.
Schedule
Mumbai Indians to play first game of  IPL 2018 against Chennai Super Kings on 7 April at Wankhede Stadium.
DATE
MATCH
TIME (IST)
FIXTURE
VENUE
7 April
Match 1
8:00 PM
MI vs CSK
Wankhede Stadium, Mumbai
8 April
Match 2
4:00 PM
KXIP vs DD
Punjab Cricket Association Stadium, Mohali
Match 3
8:00 PM
KKR vs RCB
Eden Gardens, Kolkata
9 April
Match 4
8:00 PM
SRH vs RR
Rajiv Gandhi International Stadium, Hyderabad
10 April
Match 5
8:00 PM
CSK vs KKR
M.A. Chidambaram Stadium, Chennai
11 April
Match 6
8:00 PM
RR vs DD
Sawai Mansingh Stadium, Jaipur
12 April
Match 7
8:00 PM
SRH vs MI
Rajiv Gandhi International Stadium, Hyderabad
13 April
Match 8
8:00 PM
RCB vs KXIP
M. Chinnaswamy Stadium, Bengaluru
14 April
Match 9
4:00 PM
MI vs DD
Wankhede Stadium, Mumbai
Match 10
8:00 PM
KKR vs SRH
Eden Gardens, Kolkata
15 April
Match 11
4:00 PM
RCB vs RR
M. Chinnaswamy Stadium, Bengaluru
Match 12
8:00 PM
KXIP vs CSK
Punjab Cricket Association Stadium, Mohali
16 April
Match 13
8:00 PM
KKR vs DD
Eden Gardens, Kolkata
17 April
Match 14
8:00 PM
MI vs RCB
Wankhede Stadium, Mumbai
18 April
Match 15
8:00 PM
RR vs KKR
Sawai Mansingh Stadium, Jaipur
19 April
Match 16
8:00 PM
KXIP vs SRH
Punjab Cricket Association Stadium, Mohali
20 April
Match 17
8:00 PM
CSK vs RR
M.A. Chidambaram Stadium, Chennai
21 April
Match 18
4:00 PM
KKR vs KXIP
Eden Gardens, Kolkata
Match 19
8:00 PM
RCB vs DD
M. Chinnaswamy Stadium, Bengaluru
22 April
Match 20
4:00 PM
SRH vs CSK
Rajiv Gandhi International Stadium, Hyderabad
Match 21
8:00 PM
RR vs MI
Sawai Mansingh Stadium, Jaipur
23 April
Match 22
8:00 PM
DD vs KXIP
Feroz Shah Kotla, Delhi
24 April
Match 23
8:00 PM
MI vs SRH
Wankhede Stadium, Mumbai
25 April
Match 24
8:00 PM
RCB vs CSK
M. Chinnaswamy Stadium, Bengaluru
26 April
Match 25
8:00 PM
SRH vs KXIP
Rajiv Gandhi International Stadium, Hyderabad
27 April
Match 26
8:00 PM
DD vs KKR
Feroz Shah Kotla, Delhi
28 April
Match 27
8:00 PM
CSK vs MI
M.A. Chidambaram Stadium, Chennai
29 April
Match 28
4:00 PM
RR vs SRH
Sawai Mansingh Stadium, Jaipur
Match 29
8:00 PM
RCB vs KKR
M. Chinnaswamy Stadium, Bengaluru
30 April
Match 30
8:00 PM
CSK vs DD
M.A. Chidambaram Stadium, Chennai
1 May
Match 31
8:00 PM
RCB vs MI
M. Chinnaswamy Stadium, Bengaluru
2 May
Match 32
8:00 PM
DD vs RR
Feroz Shah Kotla, Delhi
3 May
Match 33
8:00 PM
KKR vs CSK
Eden Gardens, Kolkata
4 May
Match 34
8:00 PM
KXIP vs MI
Holkar Cricket Stadium, Indore
5 May
Match 35
4:00 PM
CSK vs RCB
M.A. Chidambaram Stadium, Chennai
Match 36
8:00 PM
SRH vs DD
Rajiv Gandhi International Stadium, Hyderabad
6 May
Match 37
4:00 PM
MI vs KKR
Wankhede Stadium, Mumbai
Match 38
8:00 PM
KXIP vs RR
Holkar Cricket Stadium, Indore
7 May
Match 39
8:00 PM
SRH vs RCB
Rajiv Gandhi International Stadium, Hyderabad
8 May
Match 40
8:00 PM
RR vs KXIP
Sawai Mansingh Stadium, Jaipur
9 May
Match 41
8:00 PM
KKR vs MI
Eden Gardens, Kolkata
10 May
Match 42
8:00 PM
DD vs SRH
Feroz Shah Kotla, Delhi
11 May
Match 43
8:00 PM
RR vs CSK
Sawai Mansingh Stadium, Jaipur
12 May
Match 44
4:00 PM
KXIP vs KKR
Holkar Cricket Stadium, Indore
Match 45
8:00 PM
DD vs RCB
Feroz Shah Kotla, Delhi
13 May
Match 46
4:00 PM
CSK vs SRH
M.A. Chidambaram Stadium, Chennai
Match 47
8:00 PM
MI vs RR
Wankhede Stadium, Mumbai
14 May
Match 48
8:00 PM
KXIP vs RCB
Holkar Cricket Stadium, Indore
15 May
Match 49
8:00 PM
KKR vs RR
Eden Gardens, Kolkata
16 May
Match 50
8:00 PM
MI vs KXIP
Wankhede Stadium, Mumbai
17 May
Match 51
8:00 PM
RCB vs SRH
M. Chinnaswamy Stadium, Bengaluru
18 May
Match 52
8:00 PM
DD vs CSK
Feroz Shah Kotla, Delhi
19 May
Match 53
4:00 PM
RR vs RCB
Sawai Mansingh Stadium, Jaipur
Match 54
8:00 PM
SRH vs KKR
Rajiv Gandhi International Stadium, Hyderabad
20 May
Match 55
4:00 PM
DD vs MI
Feroz Shah Kotla, Delhi
Match 56
8:00 PM
CSK vs KXIP
M.A. Chidambaram Stadium, Chennai
22 May
Match 57
8:00 PM
Qualifier 1
Wankhede Stadium, Mumbai
23 May
Match 58
8:00 PM
Eliminator
Maharashtra Cricket Association, Pune
25 May
Match 59
8:00 PM
Qualifier 2
Maharashtra Cricket Association, Pune
27 May
Match 60
8:00 PM
Final
Wankhede Stadium, Mumbai